Japanese gaming behemoth, Nintendo have finally unveiled their new console, the Nintendo Switch (Tada!)
Nintendo has been the darling of an older generation of gamers who had grown up on the NES and the SNES with epic titles such as Super Mario, Zelda and so on.
The Switch which is their latest console after the Wii U was unveiled at a presentation in Tokyo.

According to
Nintendo's head of software development
Shinya Takahashi,
The Switch "inherited all of Nintendo's entertainment DNA" across the company's broad line of products.

Also at the event, the long-delayed Breath of the Wild (Zelda), originally planned as an exclusive to the Wii U platform, was announced to go on sale with the new console.
Fpr those wondering when they will be able to buy it, The Switch will hit shelves on 3 March in Europe, Japan and the US, and cost $299.99.





While Zelda fans can be excited with the new game that comes with the console, Mario fans will have to be a bit more patient as the first Mario game on the platform will not debut until later in the year: Super Mario Odyssey which has been described "a large Mario sandbox world," by producer Yoshiaki Koizumi. The premise is that Mario will be exiled to our world-- that's all we know for now.
Footage from the game shown at the presentation featured Mario leaping through realistic forests and over yellow taxi cabs. Koizumi also produced the Mario Galaxy franchise for the company.



So apart from Price and the games that may be released on it, what else do you need to know? Well, Nintendo will be rolling back its digital rights-management protections slightly (translation, the company will not region-lock its games. YAY!) meaning that Switch games will be playable whether or not they were purchased in the same country as the console itself.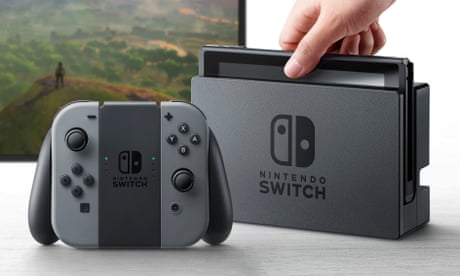 Also a new online multiplayer service will debut with the Switch, but like competitors Sony and Xbox, Nintendo's service will be subscriber-only by the end of the year, with a grace period of a few months for early adopters.
Nintendo, like they did with the Wii, will also create games that are designed to keep the players active like the Wii sports games.
All in all, it's been good news all round. We can't wait for the Wii to hit shelves in March. Till then.